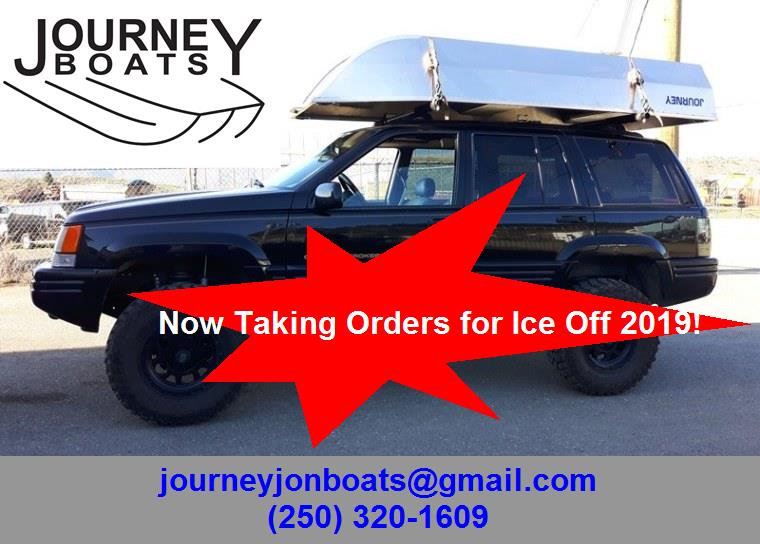 With our December Pre Purchase Boat Offer complete, we are now taking boat orders for 2019! Journey Boat orders are slotted in on a first come first serve basis, so if you are interested in one of these super stable flat bottom fly fishing platforms for ice off 2019 please email us or give us a call at (250) 320-1609 to get on the list as soon as possible! 😉
More information …….
Journey Boats Customer Reviews
Tight lines from the gang at Journey Boats!