Journey Boats Frequently Asked Questions
Q1) How stable are Journey Boats?
A1) Very stable, which is hard to describe, so here's a picture of our buddy Brandyn, standing as far into the corner as he can get, to help illustrate the point …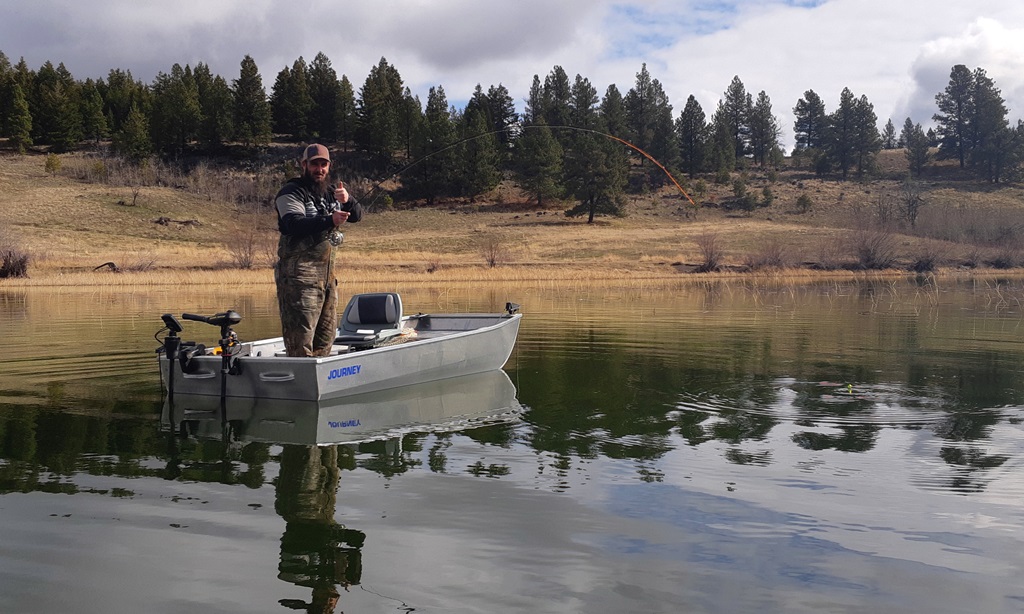 Here's the same pic side by side with an often compared platform …

---
Q2) How do you operate the outboard with the back bench so far back?
A2) Like this …….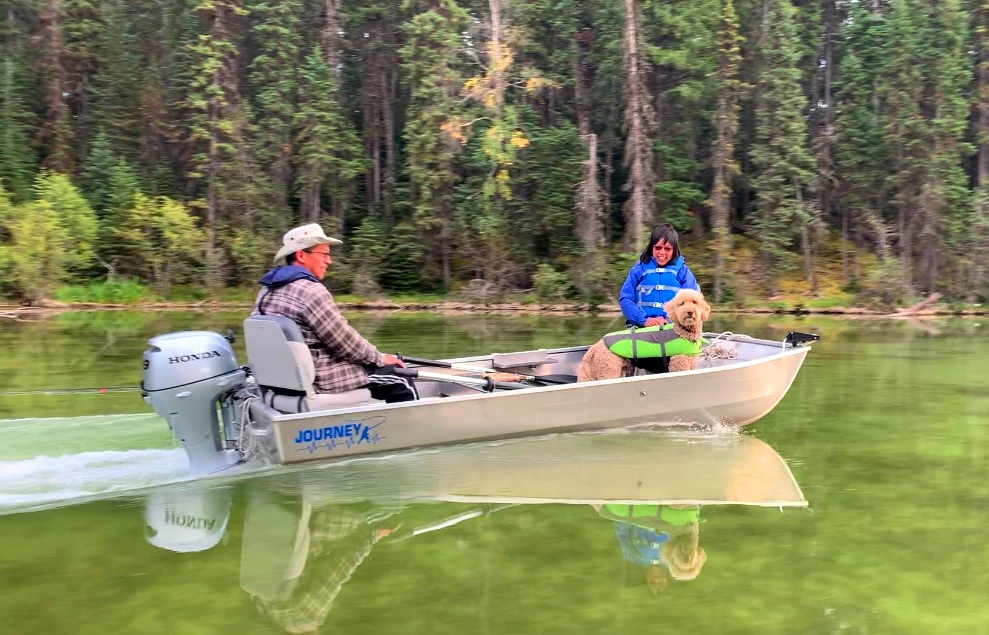 … it's really not an issue & the layout really opens up the dance floor! 🙂
---
Q3) How does the Journey Compare to the Spratley & the Marlon?
A3) Here's a chart as at January 2021 with data sources noted …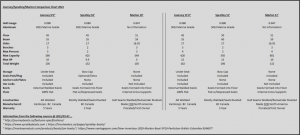 … you can find more Journey Boat information/specifications here … 🙂
---
Q4) I've called the Journey Industries shop why don't they answer their phone?
A4) Journey Industries is where the boats are built, but it is a closed shop without a show room or sales personnel. Journey Boats are sold through this website. You can get a quote here  or email the sales team direct here. 🙂
---
Q5) Are the back handles on the Journey Boats strong enough to use with my boat loader or do I have to install eye bolts?
A5) The handles on the Journey Boats, like everything else on the Journey Boats 😉 are welded and plenty strong enough to use with your loaders rope system …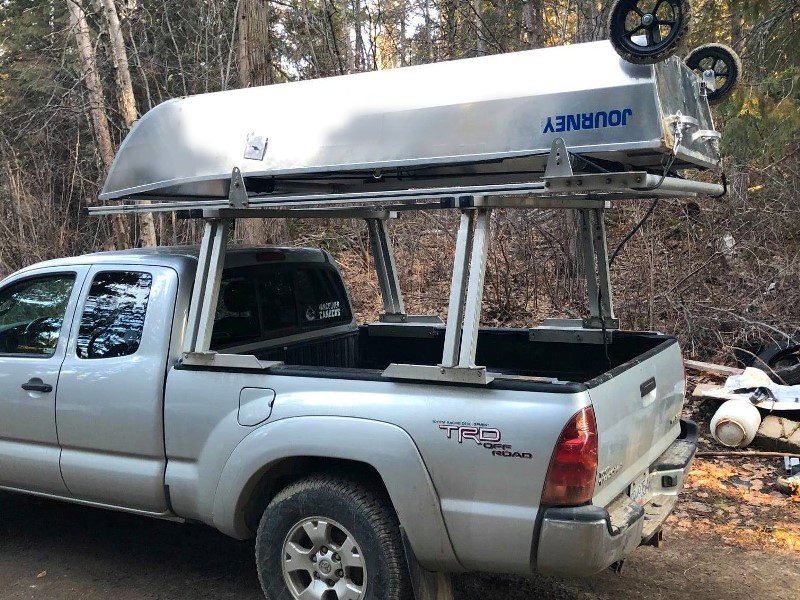 ---
Q6) Is there enough room on the transom to fit both a gas & electric motors?
A5) yup … 🙂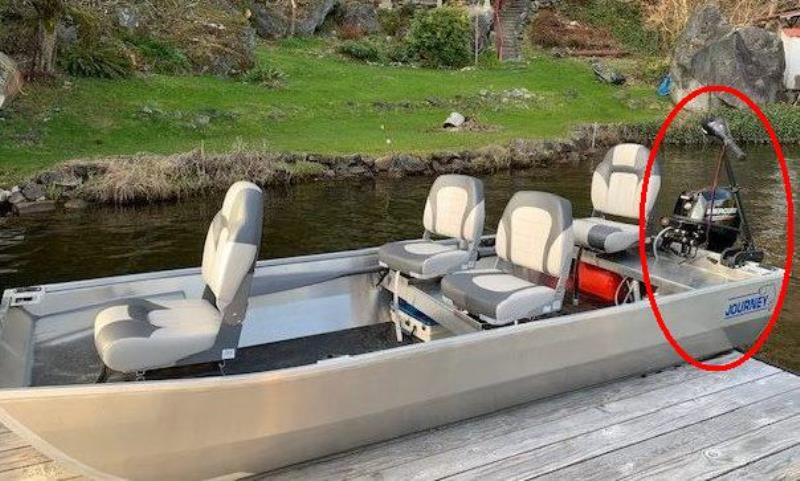 ---
If you have a question that you think we should add to the FAQ please submit it here!
---
---
| Flat Bottom Boats | Jon Boats | Prams | Fly Fishing Punts | Fly Fishers |
… whatever you call them, if you're in the market for a quality fishing platform do your self a favour and check out Journey Boats, Made in Kamloops British Columbia, Canada, All Aluminum, All Welded, Super Stable, Flat Bottom Jon Boats! 🙂