All in One Universal/Portable Fish Finder Tree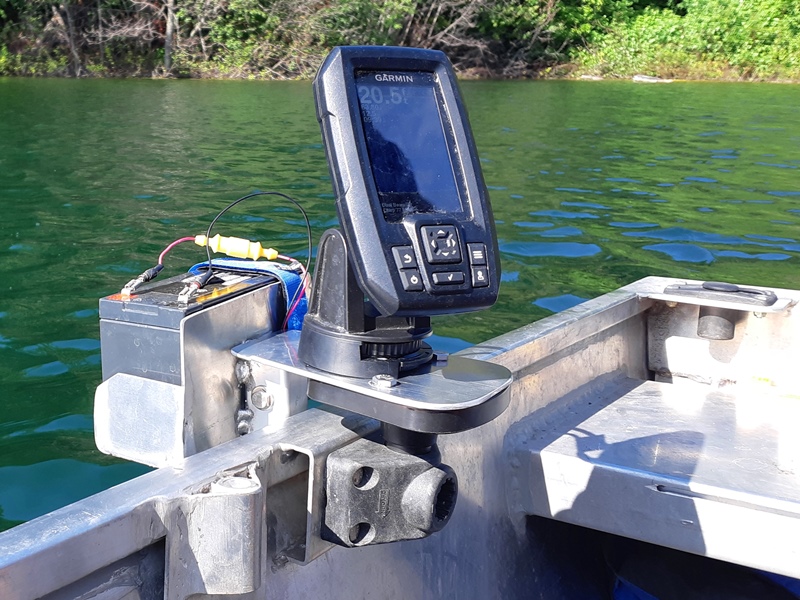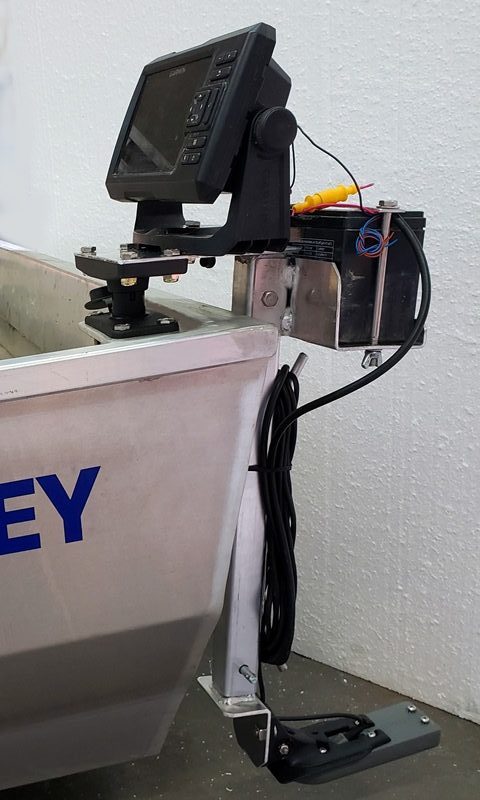 – All aluminum light weight & strong
– Fits ALL fish finder models
– Variable length with the pull of a Pin
– 90` Transducer mounting option
– Cable storage wraps to keep things neat & tidy!
– Removable battery tox for easy  charging
– Plugs in to ANY Scotty mount so  it works on ANY boat!
* … as most fish finder head unit & transducer mounting patterns are different the top & transducer plates on the fish finder tree come undrilled so that you can drill them to match the holes required for your particular unit.  
---
==>> Order as a component of your boat build …
get a boat & accessories quote here! 🙂
==>> Or to purchase individually …
 contact us here! 🙂
---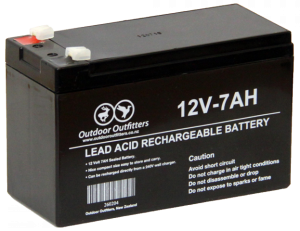 * … the battery tray on the Fish Finder Tree is designed to fit 12V 7A sealed batteries with approximate dimensions of 6″ X 3.5″ X 2.5″ but we CAN do custom tray sizes so just let us know what you need … 🙂
---
Check it out in action here … 🙂
* video for demonstration purposes only. Item not designed to remain in place during high speed movement.
---
Contact Journey Boats anytime at …….
---
| Flat Bottom Boats | Jon Boats | Prams | Fly Fishing Punts | Fly Fishers |
… whatever you call them, if you're in the market for a quality fishing platform do your self a favour and check out Journey Boats, Made in Kamloops British Columbia, Canada, All Aluminum, All Welded, Super Stable, Flat Bottom Jon Boats! 🙂