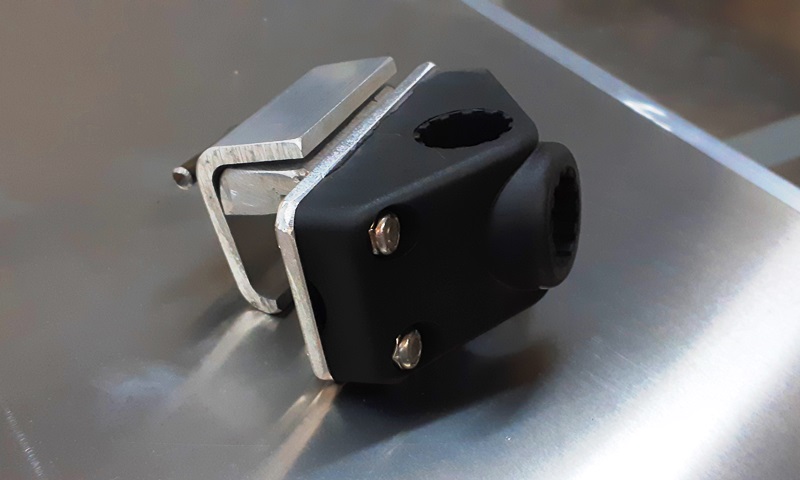 Here's a little something we've been working on for a while and are proud to introduce at version 1.0 … the Journey Boats Infinite Position Mounting System!
This slick little puppy allows for your Scotty Surface mount to be placed at any point on the top rail of all Journey Boats. It even fits on all three of the Journey Boat handles! It can be placed facing inwards, facing outwards, or removed all together when not in use.  And best of all … no holes, no drilling and no bolting!
Here's a short video clip showing the IPMS in action …….
If you've already got a Journey Boat and would like more information on our Infinite Position Mounting System please contact us here or 250-320-1609.  If you don't have a Journey Boat, well, what are you waiting for! 🙂