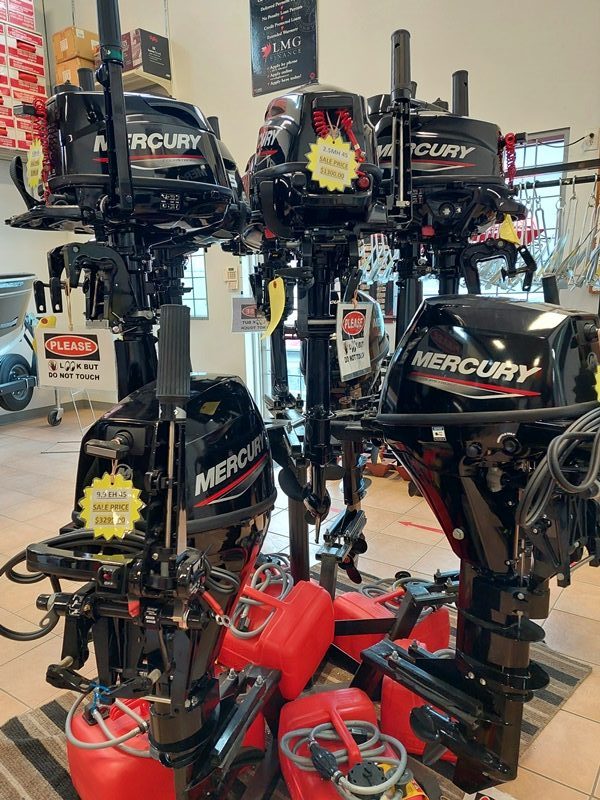 It's been a while since our last update so we thought we'd take a minute to let ya all know what's been going on at Journey Boats!
Firstly, we are happy to announce that we have teamed up with Domenic's Marine to bring you outboard motor options for your Journey Boats!
We are offering Mercury Outboards with built in gas tanks in 4HP, 5HP and 6HP, as well as both manual and electric start versions of the Mercury 9.9HP and 15HP! You can select an option through the submit a quote page or email us for details anytime!
Secondly, we have reached the point in the year where we are now building for the Fall fishing season, and wanted to remind everyone that if you've decided on a Journey Boat, and want to be able to fish it this year, then now's the time to get your order in! 😉
Getting into the build queue early not only locks up a boat, but ensures your place in line AND protects against any future price increases! If you are at all interested in getting into the queue, you can start the process by submitting a build quote here!
That's it folks! A HUGE thank-you to everyone that is/has supported our small local business and we look forward to continuing to work with you in the future …
That's all for now. Life is a journey, get out there and fish it! 🙂